Service

OUR BICYCLE REPAIR SERVICES INCLUDE ANYTHING FROM FLAT REPAIRS TO COMPLETE OVERHAULS AND CUSTOM WHEEL BUILDING.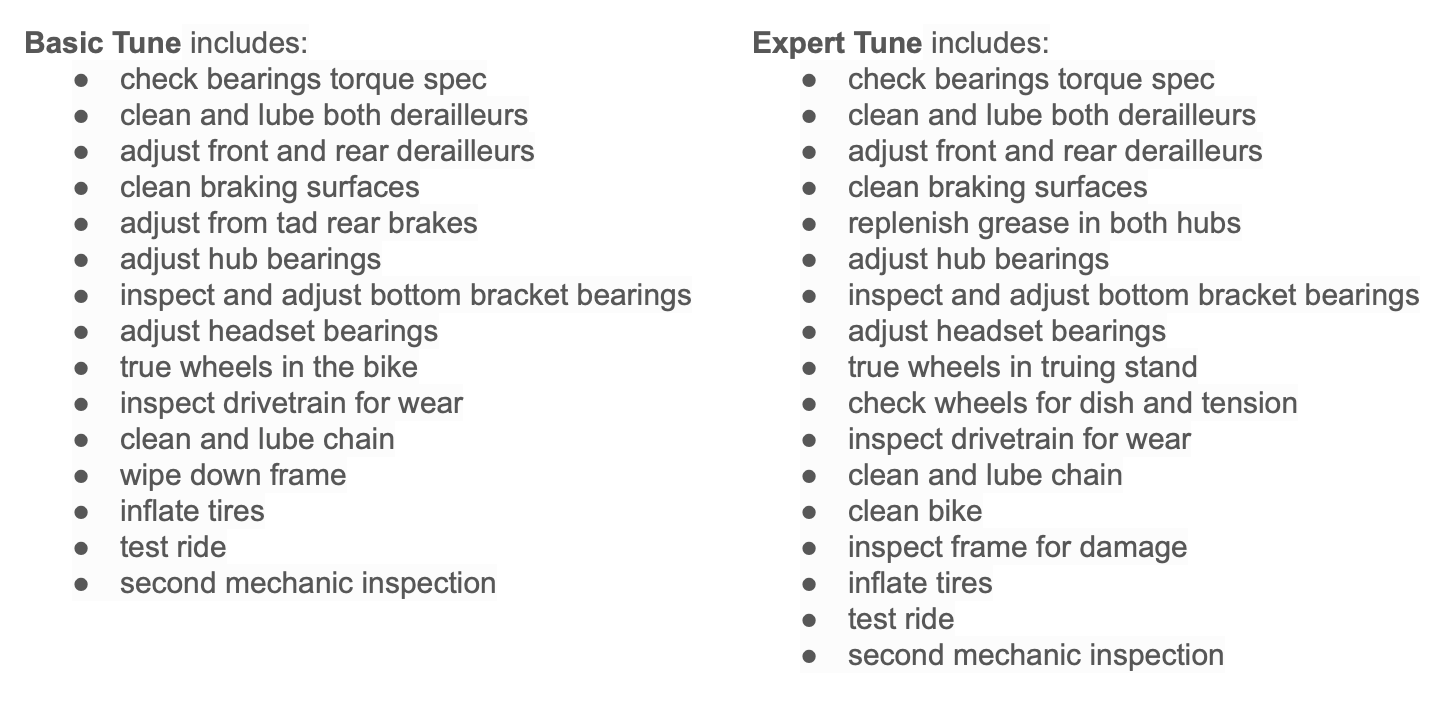 Parts and accessories are additional.
PICK-UP & DELIVERY
Why yes, we'll pick up your bike at home when it needs service! Or when you buy a new bike and want us to deliver, we'll do that too. Just call or talk to us at the shop, we'll come to St. George, Washington, Santa Clara, Ivins and Bloomington. This service is $15.